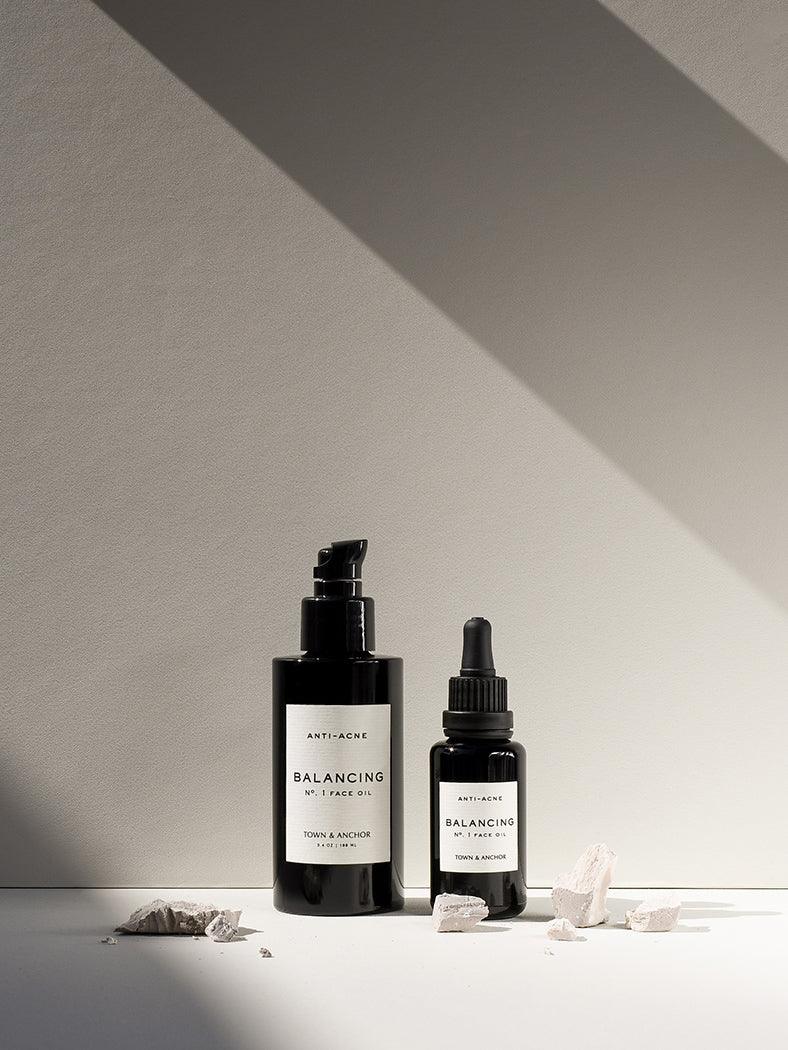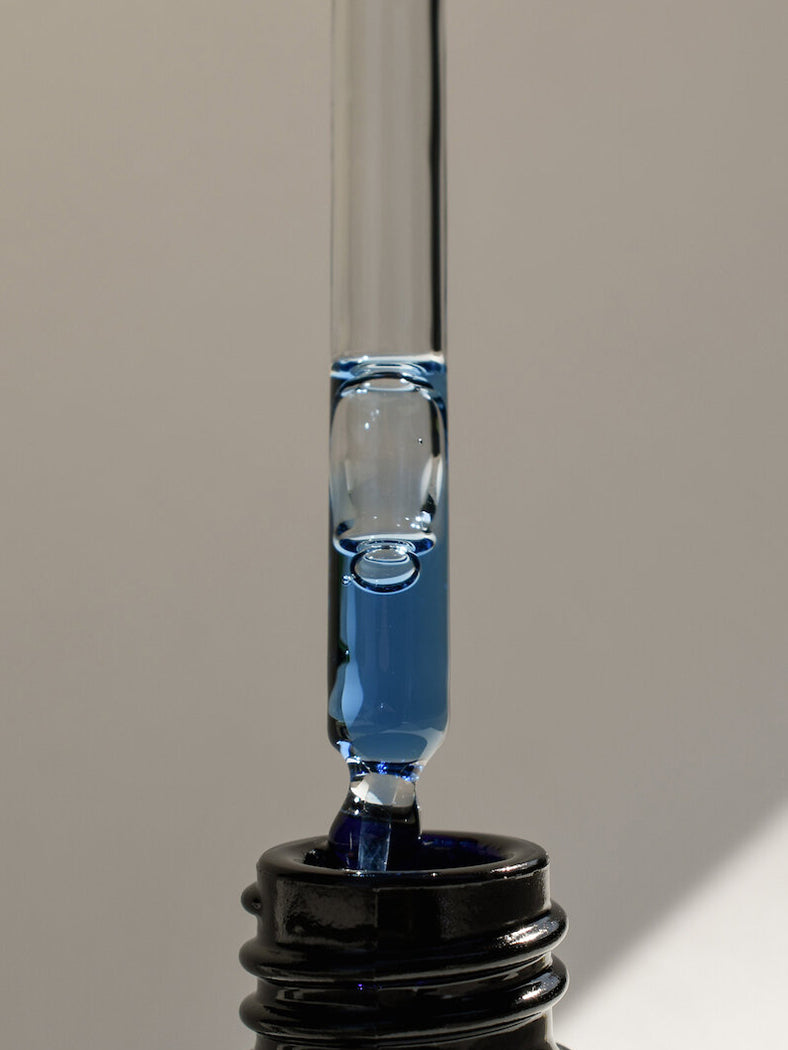 BALANCING (ANTI-ACNE) FACE OIL
A daily anti-inflammatory botanical oil for acne-prone, normal, combination, dull, or congested skin. 
—100% NATURAL
—100% VEGAN & CRUELTY-FREE
—100% COLD-PRESSED, ORGANIC CARRIER OILS

BENEFITS:
Heal problematic skin, reduce acne, and clarify complexion with our BALANCING Face Oil, with Blue Yarrow + Evening Primrose.

Blue Yarrow Essential Oil is high in Azulene content, a powerful blue anti-inflammatory and antibacterial agent. Both high in Linoleic Acid, Organic Evening Primrose Oil and Organic Grapeseed Oil makes this the ultimate defense against acne.

Studies show that acne prone skin is usually deficient in Linoleic Acid and Gamma-Linolenic Acid (omega-6 fatty acids). Because humans cannot naturally produce these necessary fatty acids, it's important to obtain them from plant oils. This gentle yet powerful facial oil leaves acne prone skin soft, smooth and protected.


Apply 3-5 drops onto cleansed, damp skin.
INGREDIENTS:  ORGANIC EVENING PRIMROSE SEED OIL, ORGANIC GRAPESEED OIL, BLUE YARROW OIL, ORGANIC JUNIPER BERRY OIL, ORGANIC LAVENDER OIL, GERANIUM OIL, ROMAN CHAMOMILE OIL, SWEET FENNEL OIL. 
PHILOSOPHY:  PETA CERTIFIED VEGAN & CRUELTY FREE } MADE IN USA OF RESPONSIBLY SOURCED GLOBAL INGREDIENTS
NEVER ANY: ARTIFICIAL COLORANTS, SYNTHETIC FRAGRANCES, PETROCHEMICALS, PARABENS, SULFATES, PHTHALATES. 
Our packaging is consciously created for you and our planet in mind. Please recycle or upcycle once done.