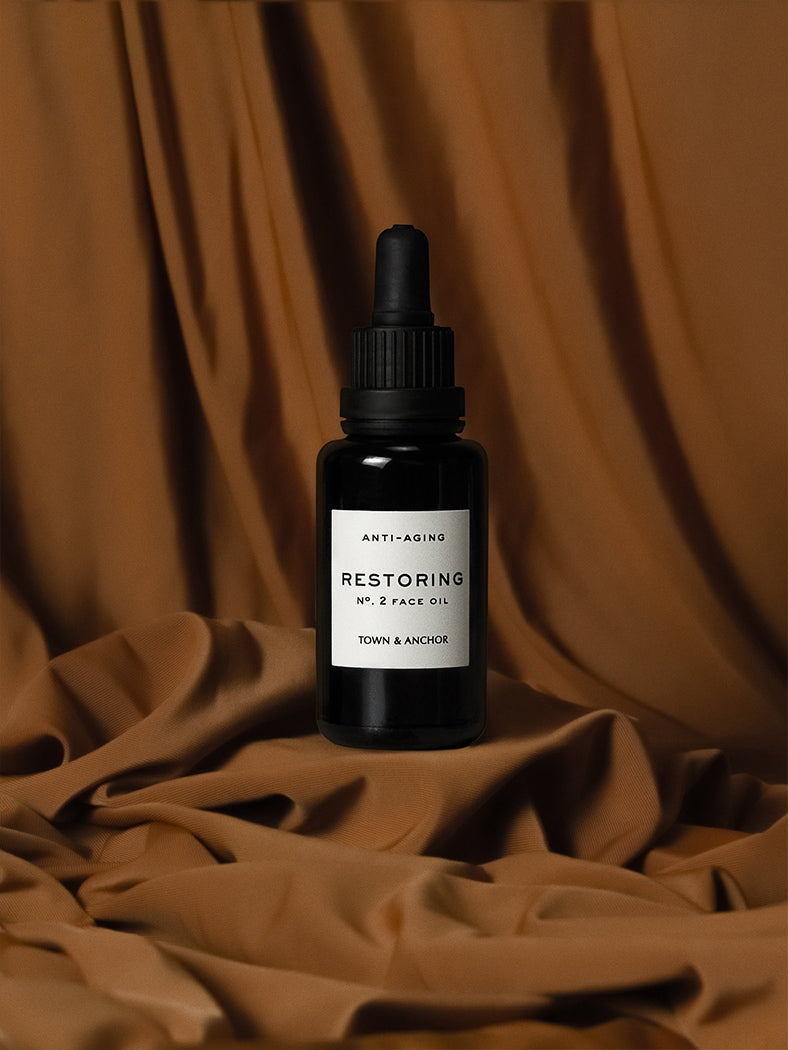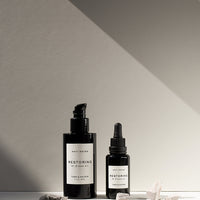 RESTORING (ANTI-AGING) FACE OIL
A concentrated, botanical nourishing treatment for sensitive, combination, dull, discolored, dry, or distressed skin.
—100% NATURAL
—100% VEGAN & CRUELTY-FREE
—100% COLD-PRESSED, ORGANIC CARRIER OILS
BENEFITS:
Regenerate skin cells, improve collagen production, and reduce discoloration while correcting UV damage with our Restoring Face Oil, with Rosehip Oil + Meadowfoam.

Rosehip Oil comes from the fruit of the wild rose bush, naturally rich in essential fatty acids (Omega 3, 6, and 9,) which aids in damaged tissue repair and premature aging. Known for forming a natural protective barrier to keep moisture and vitamins in the skin, both Rosehip + Meadowfoam Oil shield your face from harsh environmental factors. 
Apply 3-5 drops onto cleansed, damp skin.
INGREDIENTS: ORGANIC ROSEHIP SEED OIL, ORGANIC MEADOWFOAM SEED OIL, ORGANIC JUNIPER BERRY OIL, ORGANIC LAVENDER OIL, GERANIUM OIL, ROMAN CHAMOMILE OIL, SWEET FENNEL OIL.
PHILOSOPHY:  PETA CERTIFIED VEGAN & CRUELTY FREE | MADE IN USA OF RESPONSIBLY SOURCED GLOBAL INGREDIENTS
NEVER ANY: ARTIFICIAL COLORANTS, SYNTHETIC FRAGRANCES, PETROCHEMICALS, PARABENS, SULFATES, PHTHALATES. 
Our packaging is consciously created for you and our planet in mind. Please recycle or upcycle once done.