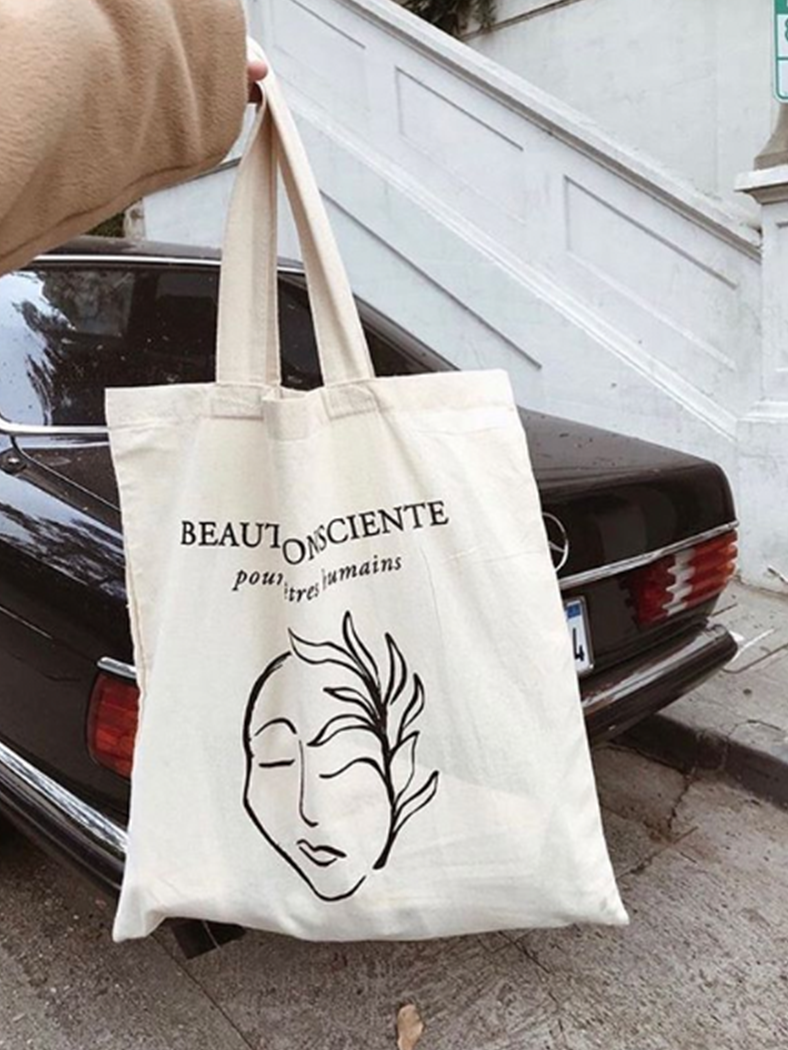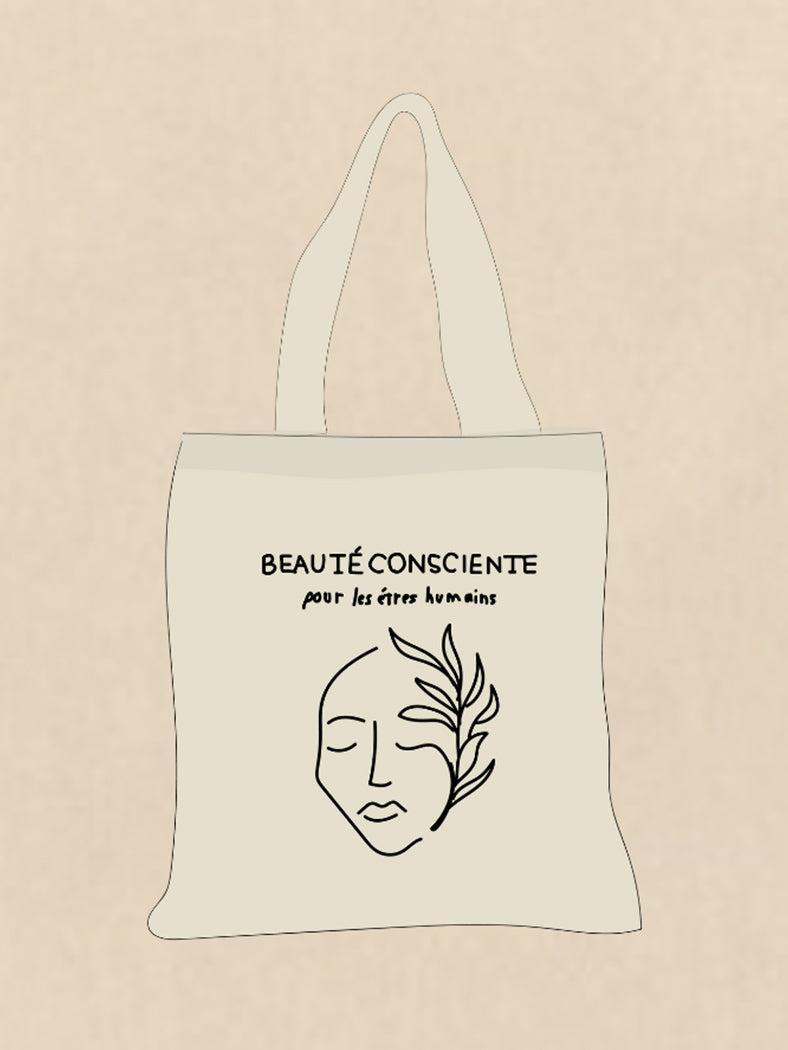 We've created gorgeous, natural 100% cotton tote bags that feature our Conscious Beauty for Human Beings campaign in French.

We chose the French language because we feel it pays homage to mine and my husband's trip to Paris in 2014 where the first moments of inspiration for TOWN & ANCHOR began.

We want this tote to be something that's always with you, so you can opt out of using single use plastic bags that are causing such a massive disruption to our earth. We want it to be a timeless staple that becomes your go-to carrier for groceries, books, journals, beauty products, and more. We want it to be your bag.


DIMENSIONS: 15" W X 16" H, 6
OZMATERIALS: 100% COTTON
Limited time only. While supplies last.