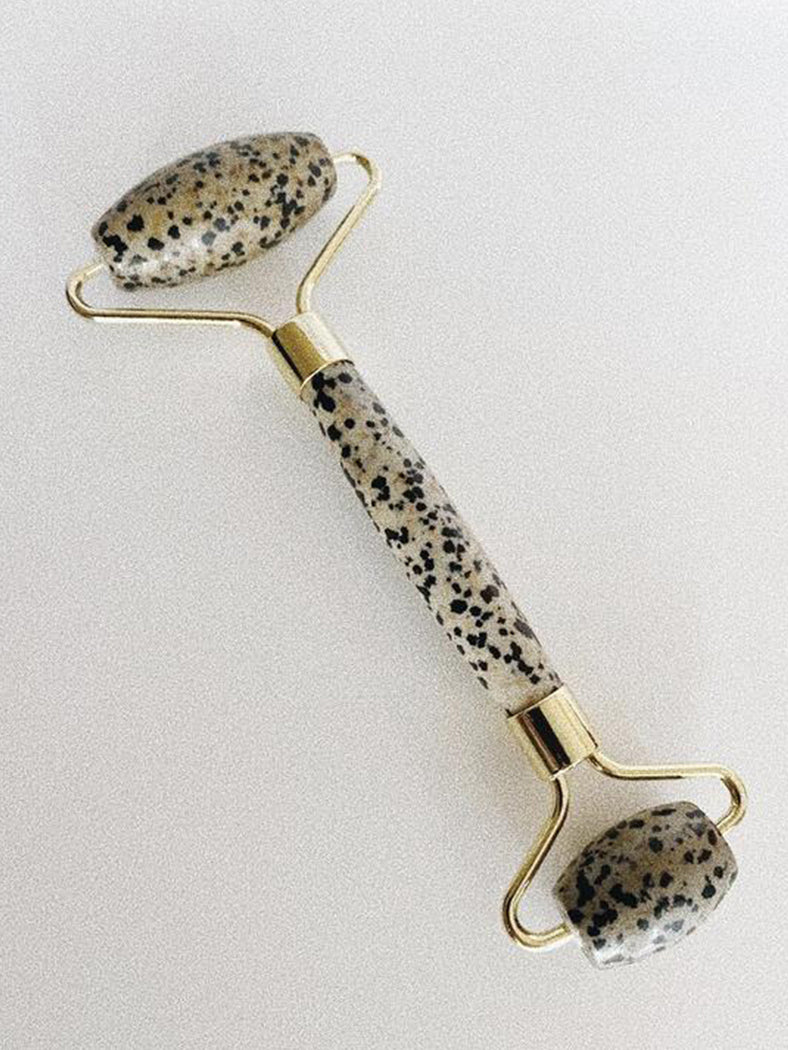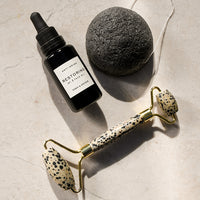 "The extra step in our regimens we've all been missing for centuries."
—Parisa, co-founder of Town & Anchor
Inspired by traditional Chinese medicine, the facial massage roller has been used to help improve blood circulation and elasticity of the skin. It's an affordable, handy skincare tool that actually leaves your skin feeling and looking healthier and younger. Crafted from pure Jasper Dalmatian stone, the roller boosts collagen production, improves the benefits of our face oils and flushes out toxins via lymphatic drainage for a smoother-looking complexion. With a rolling-pin like functionality, it is gentle, cooling, and so effective. We are obsessed!
Begin rolling, using an outward and upward motion. Roller can be used on neck, chest, and all over face. It is also known to help relieve headaches and sinus issues if rolled on pressure points. Continue for two minutes. Safe (and encouraged) for daily use, but can be used 2-3 times a week for best results. 
Placing the stone in the refrigerator or on ice offers extra inflammation reduction, healing, and relaxation. You will find the jade is naturally cold, but the colder the roller is the more it has to offer with blood circulation and congested skin. 
Note: Roller color stone will vary with each roller.